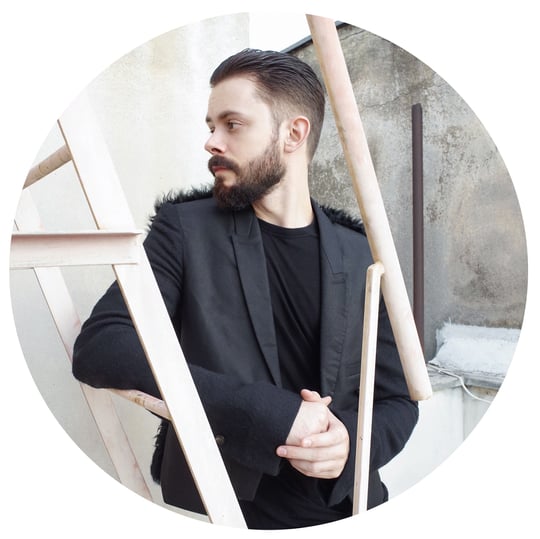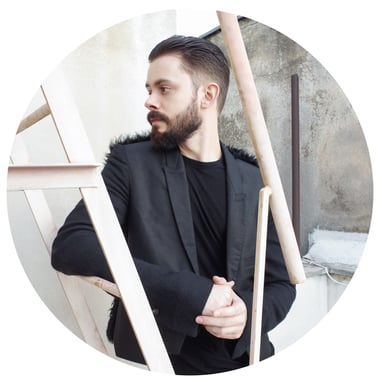 Robert Mateusz Marciniak, born in 1991 in Częstochowa, Poland is an Athens-based artist drawn to ceramic craft due to it's unique way to operate in the realms of art and design.
10 years after earning his diploma in graphic design and publishing at Jacek's Malczewski Secondary School of Fine Art in Częstochowa, Poland and his experience at BA Graphic Design at Middlesex University in London he decided to re-direct himself towards traditional arts practices. He established his studio in 2020 in Athens where he has been continuing his sculpting practice ever since.
His intent is to push the capabilities of ceramic craft reflecting his enthusiasm for abstract forms, infantile illusions and synthetic artificiality in both texture and colour. His work often aims to conceal marks of handmade context in hopes to question the technique, material and categorisations of the objects. The recollections od his religious childhood, as well as, exposure to Catholic church practices are translated into his work. His sculptures focus on the subject of Ophanim, mostly known in jargon as ''biblically accurate angels''.
The Ophanim have been interpreted variously as angels, components of God's chariot or alien entities in art. Their presence, filtered through the lenses of innumerable interpreters, has attracted communities of theorists who consider their account to be prima facie evidence of the earliest UFO sightings. His art is fueled by certain humorous notion he finds in that ambiguity and inexactness.
In his practice, Robert engages in a delicate balancing act in which the character, materials, and shape of his pieces are simultaneously recognisable and mysterious. His use of precious metals and marble stones evokes recollections of the construction of Catholic altars and chancels. The symmetry in his sculptures represents, for him, the recognition of order, the order that appeals to our intellect and hence to our sense of what is beautiful. His work is a plea that the artistic medium can help one to reestablish a connection with one's faith.
COPYRIGHT © 2022 ROBERT MATEUSZ MARCINIAK